My dad is an avid golfer, yet no one really knows what to get him. And when speaking to other people, people really don't know what to get someone, and when they mention golf, they're stuck on what to get them and how to know if it's even going to be worth it! So I spoke with my dad and jotted a few ideas down, to share with you guys! This post will have a mixture of items ranging from high end to low end, and including some little stocking fillers!
First off we have a indoor putting mat! My dad received one of these for Father's Day off myself, and he was elated as it was exactly what he wanted. My dad says, it's easy to hit the ball 5-10 yards, but the final putting is extremely difficult and needs a lot of practice! An indoor putting mat, allows for a golfer to utilise and practice his putting, while also practicing your putting technique. My dad uses his a lot, and always practices on it before heading out for a game. It's even great for when the kids come around! You can get an official PGA Tour putting mat from Amazon for under 30 pounds!
Next we have clothing! You can surely never go wrong with clothing right? With it being winter, you'd assume people would pack in the golf until the weather got a bit warmer, I can tell you; it's not true. I've been to golf with my dad, purely for the walk or to see what it's like. We've played in rain, sleet, gusts of wind. Weather doesn't stop you in this sport! Which is why I'm highlighting a Under Armour Storm Fleece Sweater. My dad has one like this but in black, and it's aim is to keep him warm in these conditions. He pairs them with golf pants, his golf shoes and a nice wooly hat and scarf. They also come under etiquette guidelines, so perfectly safe to wear into the clubhouse! This particular fleece is
£54.99, which is more on the expensive side.
You could also have a look in the women's section for a woman golfer! This Under Armour fleece comes in various colours but this salmon colour really spoke out to me! This fleece retails for £44.99! It can keep you nice and cosy while giving you the flexibility for your swing!
This next gift is a bit of a stocking filler! This is a "golf-bag" wash bag! Perfect for a golf traveler to put all their little wash things into! This is stocked at John Lewis for £22. Like my dad who likes to travel to different golf courses, it's a quirky little gift!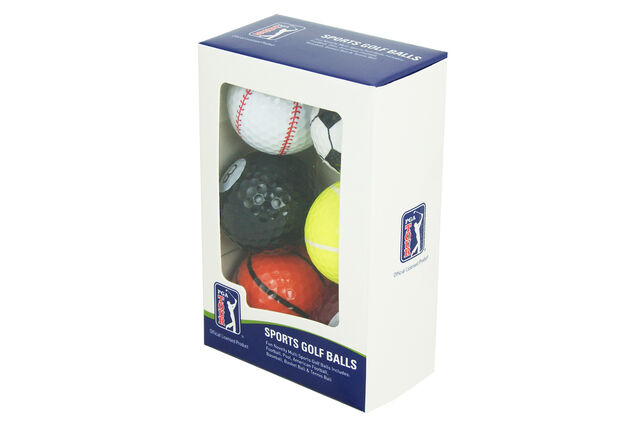 What's more useful than getting a golfer some balls he can use? These quirky little golf balls retail at £6.99 which makes for a great present under £10, and 6 balls for £7 is a bargain! These balls can be extremely helpful in various weather settings too, due to their bright and different looks!
And finally, a gift set! I personally love gift sets myself, so thought best to put one in here!This golf set is a "starter pack" for those people who may want to start getting into golf! This set usually retails for £25 but can also be bought for £9.99 on sale! It includes two golf balls, 4 tees, a towel (which can come in various colours) and a repair tool and ball marker! I think this is great value for money and can make for a great present!
Edit: I'd like to add this blog post was meant to go out on the 15th, but some things came up and I wasn't able to schedule it in time! So it's going up on the 23rd! However it is still technically the 15th blogmas post so I hope you enjoy!
Got any golfers in your family? Which do you think suits them the best?